Caden Clark Background
Caden Clark is from Minnesota. He is 17 years old and 5′ 11″ tall. Caden is naturally an attacking midfielder, but can also play as a winger. He is currently playing for New York Red Bulls in MLS. In his first year as a professional, Caden played in United Socer League Championship (USL Championship) and Major League Soccer (MLS) under NYRB II and NYRB. His rise has seemed rapid, but for those following it was an inevitability.
Development
As a child, much of Caden's training was overseen by his father, Chris Clark. Chris is a performance coach and works with many professional athletes. Being around his father's clients helped Caden to see what it took to be a professional. He learned about taking care of his body and the importance of proper diet, recovery, and the mindset required to make it as a professional. Caden was also encouraged to play the game for fun. His parents encouraged him to play pick-up games with his friends and to simply enjoy himself while playing. They also encourage Caden to take risks and to play on the edge.
The first team Caden played for was Minnesota Thunder. While there he played up age groups. This tought Caden to think quickly, find space, play quicker, and helped him to develop a high soccer IQ. Caden learned not to rely on physical attributes, but rather skill. Minnesota Thunder also play a possesion style, meaning Caden got comfortable in possesion from a very young age.
Caden then moved to Barcelona's Residency Academy in Arizona. During Caden's time at the academy, Chris would go down once or twice a month to continue to work with Caden. While there he learned the Barça method. He played in a 4-3-3 formation, continued to learn to build out of the back, and continued to learn to play a possession-based game. All while continuing to play up age groups. As part of the program, Caden was invited to travel with the academy to La Masia, the first to be invited multiple times. During his time at Barcelona's acadmey, Caden began to get the attention of teams across Europe and MLS.
Red Bull
Caden was first noticed by the Red Bull organization when he was playing with Barcelona's academy. He had traveled to Germany to trial with Wolfsburg when the opportunity to trail at Leipzig presented itself. In Leipzig, Caden greatly impressed the staff, scoring for them in some friendlies. The Clark family met with Tyler Adams and various club executives as well. Since Caden does not have a European passport, Leipzig was unable to sign him. However, the club suggested the Red Bull Pathway through New York.
In February 2020, Caden was officially signed by New York Red Bull II, New York Red Bull's reserve team playing in the USL Championship. While playing with the reserves, Caden quickly impressed and became one of the best players. This prompted NYRB to promote him to the first team in October, where he was immediately put into the starting XI. Caden finished the season strong, scoring in the MLS Playoffs.
Next season will see Caden complete his first full MLS season with New York. After which, he will be moving to RB Leipzig in the Bundesliga during the January 2022 transfer window, a move that was agreed upon before the signing of his contract. He will be 18 and therefore eligible to sign with a foreign club. This also ensures Leipzig gets a player they rate very highly.
Playing Style
Caden Clark is a true #10. He is a playmaker. His strengths are his ability to create chances and ability to get the ball moving forward. Caden is best at being able to move play forward through the middle of the pitch and then shift play out wide. He is at his most effective when he plays centrally, in midfield. Be that be at the top of a 4-3-3 or as the point in a 4-man diamond midfield.  However, he is also capable of playing on the wing.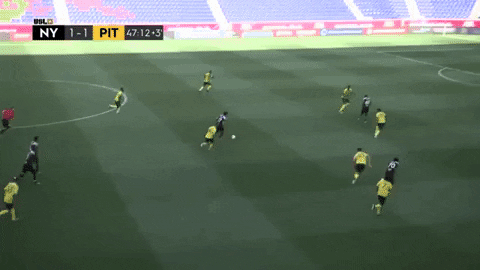 Extremely skillful, Caden has a delicate first touch that rarely lets him down. He is capable of dancing around defenders and executing line-breaking passes. He is comfortable playing short 1-2s or give-and-gos as well as long crossfield balls. These are important skills for any midfielder, but especially for an attack-minded player in a possesion system.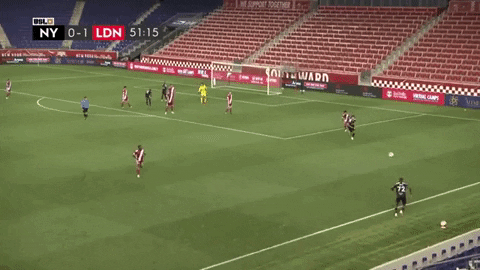 Perhaps what Caden Clark is most known for among US Soccer fans, is his ability to score goals, specifically highlight-reel goals. He has the ability to shoot expertly placed balls with pace and power that leave goalkeepers with no chance. While this ability is undoubtedly important, it is important to remember there is so much more to Caden's game than the ability to score eye catching goals.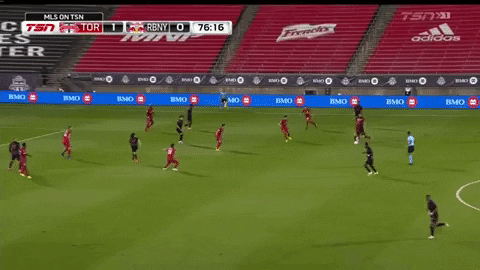 As Caden is still a teen, he has much to work on and develop. He is still getting used to playing against adults and building his physical strength. Another key issue is getting comfortable in his growing body. As he is getting taller and stronger Caden will need to learn how to comfortably and effectively use his adult frame.
Caden Clark Future
Caden Clark has a very promising future for both club and country. Over the next few years, Caden will continue to develop, and grow. He will likely make both his senior national team debut and his Bundesliga debut. With the cancellation of the U20 World Cup next summer, Caden's senior debut could come even sooner than originally thought. One thing is certain, Caden Clark has the ability to become one of America's best.